Læser,
I am currently wrapping up a weeks vacation in sunny California (Venice Beach to be exact) after spending last week at Crossfit Games 2016 to cheer on the athletes whom I have helped with their nutrition – Kristin Holte come in at 12th place amongst the women – and to unveil my e-cookbook I made in collaboration with PurePharma.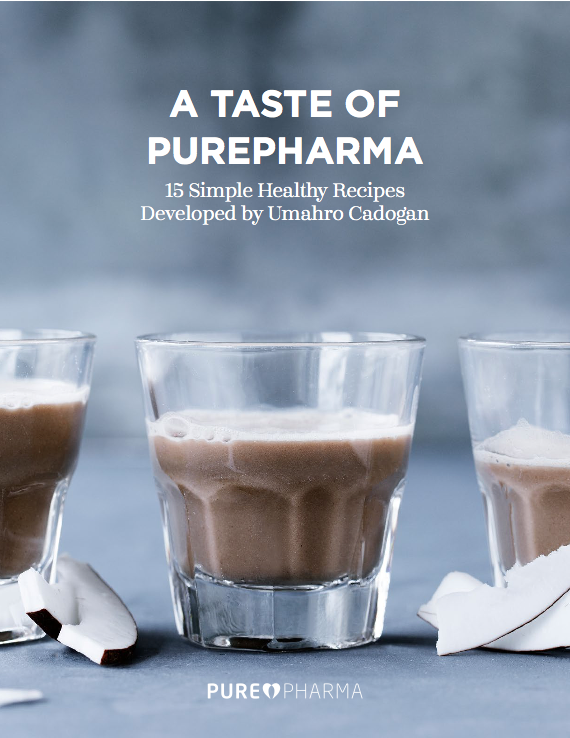 SIGN UP FOR THE E-BOOK RIGHT HERE AND GET 15 FREE RECIPES FOR JUICES, GREENIES, SMOOTHIES, DESSERTS, DIPS AND OTHER SUPER TASTY THINGS
TALKING ABOUT NUTRITION FOR CROSSFIT AND HEALTH WITH JULIE FOUCHER AT CROSSFIT GAMES
Last Saturday at CrossFit Games 2016, Julie Foucher and I did a live talk about nutrition for health and Crossfit at the PurePharma booth.
(I helped Julie with her nutrition whilst she was still competing and to help her recover when she injured her achilles tendon in the 2015 Regionals.)
If you were not at Crossfit Games, then you can still hear and see the interview, because it is still on FaceBook. Unfortunately, the sound is not that great.
SEE THE TALK WITH JULIE AND I FROM CROSSFIT GAMES HERE
ALSO HEAR THE PODCASTS WITH JULIE FOUCHER AND I FROM LAST YEAR
Julie Foucher has a very popular podcast.
I was one of her guests last year at CrossFit Games 2015, where we recorded 2 podcasts about health and sports nutrition.
HEAR AND SEE THE PODCAST ABOUT HEALTH
HEAR AND SEE THE PODCAST ABOUT SPORTS NUTRITION AND RECOVERY
GET MY FREE MINI-COURSE ABOUT SPORTS NUTRITION FOR CROSSFITTERS
I am working hard to finish my e-course on sports nutrition for CrossFitters. You can get some of the content ahead of time and for free, if you sign up for the presale list.
So if you do CrossFit, be it as a recreational athlete, at top-level or anywhere in between, this is just the thing for you.
You learn what you should eat to sustain performance and recovery, both food and supplements.
Just as importantly, you also learn what you really should not waste your time on, because it is a waste of your time, effort, palate and money.
Actually, let me give you one of the free videos people on the presale list get: Busting the myth of BCAAs
JOIN THE PRE-SALES LIST FOR "SPORTS NUTRITION FOR CROSSFITTERS" AND GET THE FREEBIES FROM THE E-COURSE
Fondest regards,
Umahro a.k.a. The Danish Food Doctor